Getting to the Airport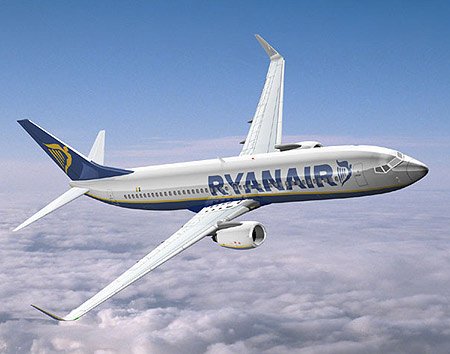 I've spent a lot of time getting to and from airports lately, and it's been very interesting seeing how different highway layouts make airports more or less accessible to the metropolitan region which they serve. The main thing I've noticed (big surprise!) is that centrally located airports are generally easier to get to from a variety of locations than off-in-a-corner airports. To wit:
In Cleveland, the airport is located in the southwest arc of the outer suburban ring. Consequently, it is very accessible to the southwest suburbs, and decently accessible to the city proper (16 mins travel time, according to Google). The eastern suburbs, however, are another matter: Cleveland Heights, University Heights, and Shaker Heights are all over 26 mins from the airport. My experience has borne this out: living on the East Side, it was quite a hassle to get to the airport. Living on the West Side, it was fantastically easy.
In Minneapolis-St. Paul, it's a bit different. First of all there are two cities to contend with, and the absence of a Great Lake means there is suburban development in all directions. The airport is located in between and south of the two cities. Since the region has a complete loop beltway, the overall travel time to the airport is not too bad. I have found that while the
average
travel time to the airport is higher than Cleveland's inner ring, the variation in travel times among Minneapolis' suburbs is lower. Obviously, the towns immediately adjacent to the airport have the shortest travel times. My experience in the Minneapolis region, so far, has shown me that the northern suburbs are by far the most distant, but that otherwise the airport is very easy to get to.
If you're fascinated by this issue and want to read on, here's a chart of travel times to Cleveland's airport and to Minneapolis' airport:
MSP
richfield: 10 mins
edina: 12 mins
st louis park: 18 mins
robbinsdale: 28 mins
st anthony: 29 mins
lauderdale: 21 mins
falcon heights: 23 mins
maplewood: 20 mins
woodbury: 21 mins
south saint paul: 16 mins
west saint paul: 13 mins
minneapolis: 17 mins
saint paul: 14 mins
CLE
cleveland: 16 mins
lakewood: 13 mins
linndale: 6 mins
brooklyn: 8 mins
brooklyn hts: 13 mins
newburgh hts: 16 mins
maple hts: 19 mins
warrensville hts: 19 mins
shaker hts: 26 mins
university hts: 30 mins
cleveland hts: 30 mins
east cleveland: 26 mins
bratenahl: 20 mins